Fort Langley Airport
Just east of the picturesque village of Fort Langley, British Columbia, on the south bank of the Fraser River, sits the Fort Langley Airport. It is a small, private airport tucked away under the gaze of the Golden Ears mountains.
Founded by an aviation enthusiast in 1959, the Fort Langley Airport has evolved from a grass landing strip to a 5510' paved runway with lights and PAPI. The facility now features a helipad, hangars, float-plane shelters and a ramp for water access with docking nearby.
Fort Langley Airport insists that all pilots are respectful of the communities that surround us. When possible, depart and arrive from/to the east. If departure or arrival must occur from/to the west, please follow the procedures below: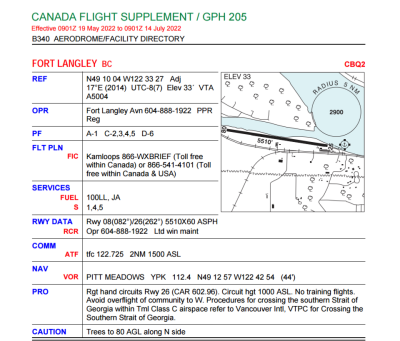 CBQ2: Fort Langley Airport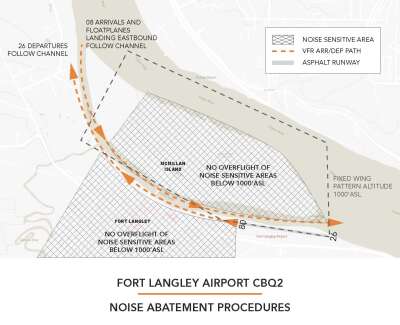 Arrival and Departure Procedures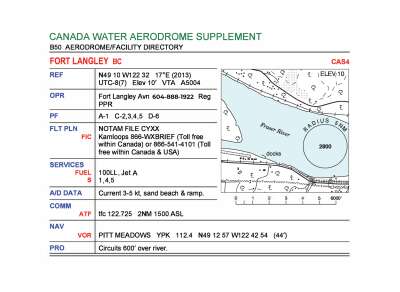 CAS4: Fort Langley Seaplane Base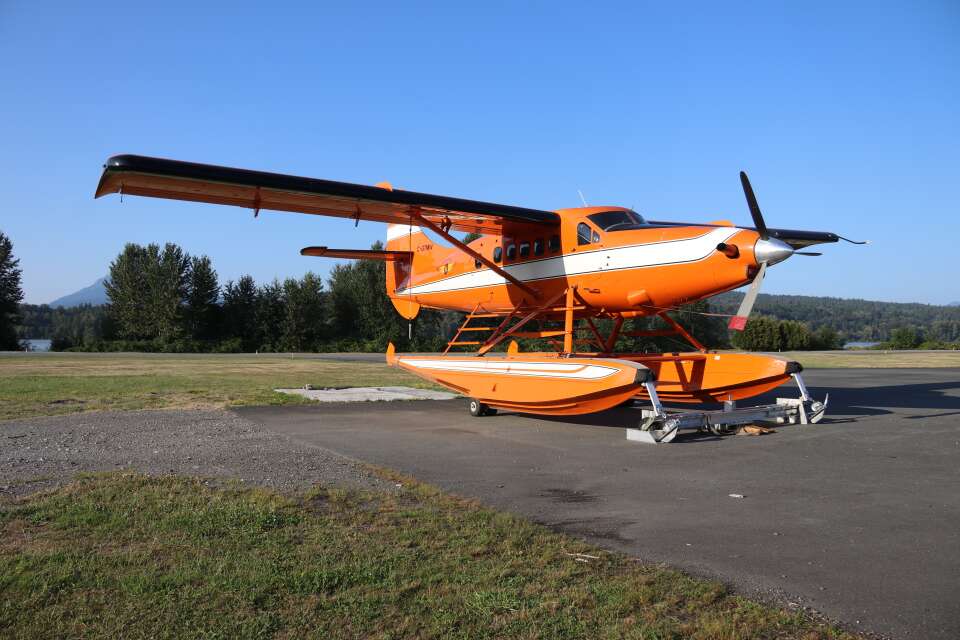 Location
23945 River Rd. Fort Langley, BC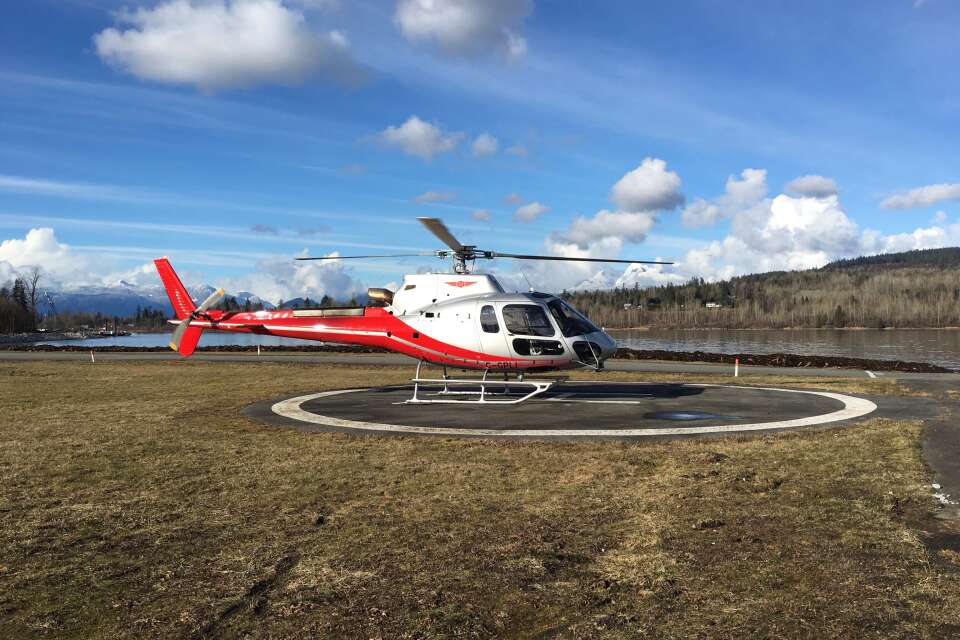 Landing
Private Airport
Call 604-888-1922 for PPR
Asphalt runway
River landing with docking available
Helipad